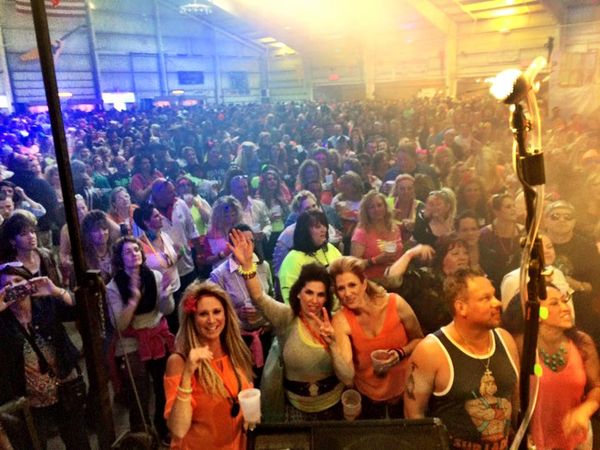 Slick Jimmy is:
Matt Palmer: Lead vocals and bass guitar
Lindsie Ann - Lead vocals and percussion
Brandon Lardie - Guitar and vocals
Jeff Lepczynski - Drums and vocals

Slick Jimmy is one of Michigan's premier 80's rock bands - combining powerful vocal abilities with professional musicianship. Available for clubs, festivals, private parties and weddings - Want to do an 80's themed event? We have you covered with our full 80's attire show, by request. Check our pics and video. Want us to seem a little bit more variety by mixing in some classic rock and maybe be a little country? We have you covered there too, just ask! Need us to be looking sharp for your wedding or corporate event? Yep, we got ya! Use our contact page to inquire about rates and availability! While you're here, sign up for our mailing list, like us on Facebook, check out our promotional material and check our calendar so you can check us out live - we'd love to see you!